Donations: Pancreatic Cancer Research - My Mother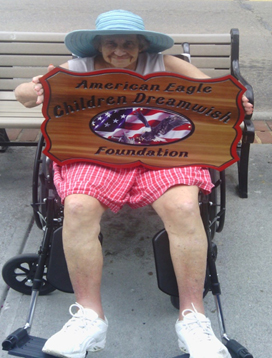 Honoring his Mother
A Horrible Dreadful Disease
My only wish is to support the scientist
and give them the tools to find a cure.
Thank you!
Marc
My Mother died this year on March 16th at 04:00 am. My mother was in her 4th stage of Pancreatic Cancer at age 86 when she went home.
My parents were in the same nursing home and I would not get home until 10:00 pm nightly. I visited mom and dad every day as my sister and I took turns. However, I called my mother 2 - 3 times a day just to check in.
I miss you mom - I love you. Your Son, Marc
My mom was my biggest cheerleader and she is sorely missed. My mom told me to move forward with the master plan. My mother visited my office twice and prayed over my office. This picture was taken on September 5th 2015 in Gatlinburg, Tennessee. On September 10, 2015 my mother started chemotherapy.
A horrible and painful death. My mom was in so much pain in the end that morphine was the choice of pain medication. My mom and I agreed to place the Children Dreamwish Village in Pigeon Forge / Gatlinburg, Tennessee area for the children of our fallen heroes.
http://www.cancer.org/cancer/pancreaticcancer/index
Please reach out and make a donation